DEMOGRAPHICS
Full name:
Jacklyn Reese Porter
Birthdate & age:
11/10/2000
Gender & pronouns:
Her, She
Orientation:
Bisexual
Nationality:
American
Occupation/Major:
High Schol Student
SES/social class:
Upper Class
Education level:
High School Senior
Languages known:
English, French and Dine
Physical/mental conditions:
None
APPEARANCE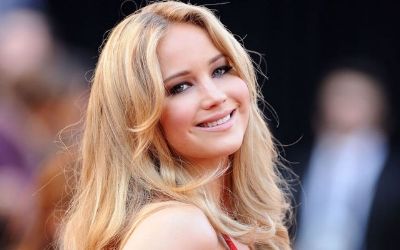 Ethnicity:
French/Navajo
Height and build:
Slim/Slender 5'9
Hair color/style:
Blonde
Voice/manner of speaking:
Raspy/Soft Spoken
Distinguishing marks:
Moles on her neck
Fashion/way of dress:
Chic and elegant look the garments are always well tailored and the accessories are well chosen.
General impression:
Aggressive and stubborn would be two words that describe Jacklyn. Though on the outside she seems unapproachable and tough she genuinely cares for people close to her. Jacklyn is passive and usually reserved around strangers, though she's not bad at getting along with them. She's generous and the type of person who gives more than she takes. Jacklyn is a very strong-willed female that always speaks her mind and refuses to sugarcoat anything. She enjoys reading literature she could spend hours sitting in a corner with a good book on her lap. Around her family and friends, she is a funny, caring girl. To others that she doesn't know well she come off as standoffish and uninterested. Aloof and sarcastic as she may seem at first glance, once she get's to know you she might still be a bit of a jerk but that how she shows she cares. She is bold and not afraid to tell you what she thinks, many appreciate her honesty others cringe and distanced themselves from her. Beneath all that attitude and superior complex Jackie is a loyal and fierce friend.
PERSONALITY
Likes:
Krochetting, Studying medical terminology
Dislikes:
Coffee anything greasy
Fears:
Drowning. Being left alone
Dreams/Goals:
Becoming a General Doctor
Strengths:
Stubborness and self- confidence
Flaws:
Aloofness her agressive and blunt attitude.
Quirks:
Loyal
What puts your character at ease:
Collecting seashells at the beach
What makes your character uncomfortable:
People getting in her business.
Soft spots/vulnerabilities:How they try to come across to others:
A strong independent women.
What they try to hide about themselves:
How afraid she is to be left alone.
How they really feel about themselves:
She can always count on herself because she knows she won't let herself down.
Character traits:
(aspects of their personality that were not covered by the above sections)
LIFESTYLE & PHILOSOPHY
What are your character's thoughts on…-- Substance use:
She likes to drink occasionaly.
-- Sex/romance:
She's not intresting in anyone at the moment , you'll probably have to break through her wall if you want to date her stubborn self.
-- Marriage/children:
Someday
-- Religion:
Anthropotheism
-- Politics:
Don't really care.
-- Technology:How social are they?:
She's and introvert but when she has to she can be pretty social.
Types of people they like:
Anyone who doesn't mess with her
Types of people they dislike:
Jerks
Social profile:
(who in town knows them? Knows of them? For what?)
Saving/spending habits:
extravagant
Recreational activities:
She's a bookworm so on her spare time you might see her reading one of the many thrillers she owns. Crocheting and baking.
EDUCATION
Favorite subject:
English
GPA:
4.0
How do they feel about their school?:
It's ok, she can't complained.
How studious are they?:
Very Jackie takes her education very serious.
After-school/part time job:
N/A
FAMILY & HOME
Significant relatives / pets:
-- (Remus Porter, 27, Brother)
-- (Dean Porter, 22, Brother)
--
Relationship with family:
Jackie didn't get along with her late father. He was always to0 busy for her her two older brothers became more of a father figure than he was. Her mother died when she was just a toddler so Jackie doesn't really remember her. Her two brothers Remus and Dean are her confidants she loves them to death and is very protective when it comes to them.
Current residence:
Monroeville
Description of bedroom/living space:
Elegant but chic. Her room is pretty big with a queen size bed and a huge closet for her abudant aount of clothing.
BACKGROUND
Place of birth/hometown:
New York, New York
General history:
Jacklyn was raised by a single father and 2 older brothers, she's learned how to carry herself over the years and tries her hardest to not appear weak to others.Her mother died when she was two, so the few memories that Jacklyn does recall are all a bit blurry, all she remember is her mother's warm embrace and piercing blue eyes. Her two brother always use to talk about Jackie's late mother, even if it was hard for them to cope with reliving each memory of their disease mother they felt they had a responsibility to keep her memory strong. Stories about how their mother used to knit them all ridiculous sweaters for winter or how she used to sing and tell them old Navajo stories to lull them to sleep.
Her father never recovered from his wife's death he never remarried and he always spent most of his time working on his company trying to make grow larger than it already was. So Jackie was basically raised by her two brothers Remus and Dean. Her father died of a stroke two years ago, his death didn't affect Jacklyn as much as it should have since he never really took notice of her. Since Remus was 22 at the time of her father's death he became her and Deans legal guardian A will was left; her two brothers inherited the company while she got a good amount of money. While the Porters may have money, Jacklyn refuses to use any left my her father and is supported my her brother Remus who is her legal guardian.It took them a while to try to find a normal routine after their father's death. It was almost impossible at first with Remus putting al nighters trying to make sure the company didn't go through bankruptcy. Remus had to drop out of college in order to take care of 10-year-old Jacklyn and 17-year old Remus.
It hit Remus hard not being able to finish his dream of becoming a Veterinarian. It took two years for everything to go back to normal it was a tough two years but the Porter Siblings pulled through. Jacklyn wanted to start a new, she didn't want to live in New York with all the memories connected to her father. That's when Remus decided to take a change and move to a small town called Monroeville. Dean still resigns in New York but does visit his two siblings occasionally. It's been three years since Jackie has moved to Monroeville and she has
How their past affects them:
She is more reserved and doesn't make friends that easily.
Character's feelings about their past:
Bitter.